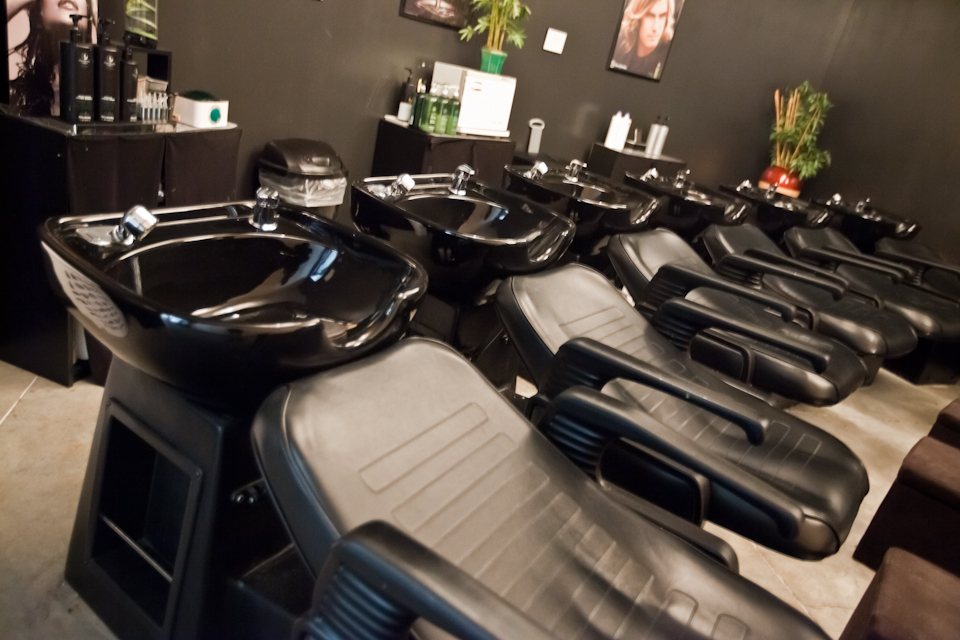 Experience Awapuhi
Experience the Hawaiian Awapuhi Wild Ginger during your Wash House Experience as it hydrates and replenishes every strand. Rich with keratin proteins these products will rebuild your hair from the inside out.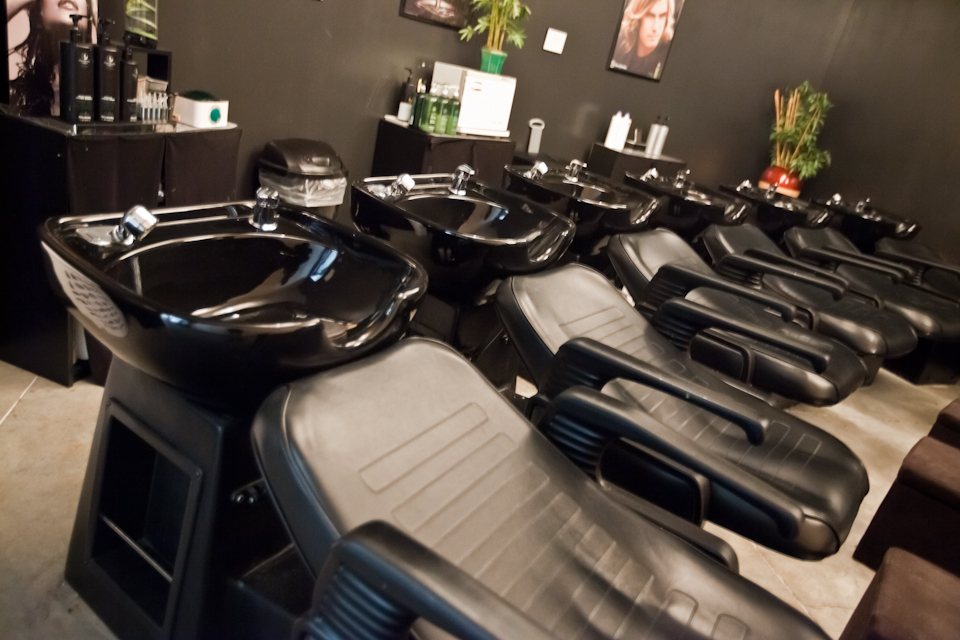 Sit Back. Relax. Enjoy.
As you enter the Wash House be prepared to experience the art of shampoo at the highest level. As a guest of the salon 1.0 every guest receiving a haircut or hair color is treated to a complimentary paraffin hand dip, a hot towel treatment, along with a scalp, neck and hand massage.
Environmentally Friendly
Shampooing your hair while helping to preserve the environment at the same time. That's the power of Paul Mitchell Tea Tree.
KeraTriplex 2- Step Repair
KeraTriplex® 2-Step Repair
PROFESSIONAL USE ONLY
WHAT IT DOES
KeraTriplex® Treatment transforms weak, broken and brittle strands into pillars of strength and protects from further damage.
HOW IT WORKS
Step one of the KeraTriplex® 2-step Repair Treatment, the single-shot vial of isolated proteins is virtually identical to the keratin found in human hair.
ADDED BONUS
Keratin Intensive Treatment® is applied as step two to hydrate and add healthy, silky shine.
We offer two different treatments:
Awapuhi Retreat- featuring the Intensive Treatment - 20
Awapuhi Keratriplex - featuring our Intensive Treatment and a pure dose of Keratriplex with our patented blend of 3 Keratin proteins
with blow-dry - 60
without blow-dry or with haircut or hair color - 40
Super Strong Treatment
Super Strong® Treatment
REBUILDS AND RESTORES
WHAT IT DOES
Deep treatment strengthens and rebuilds troubled tresses, improving elasticity and protecting from further damage.
HOW IT WORKS
Super Strong Complex rebuilds the internal structure of hair, while rich lipid conditioners enhance flexibility. Wheat proteins and amino acids improve strength and elasticity.
ADDED BONUS
Makes hair more manageable and easier to style.
Marla Rare Oil Intensive Masque
RARE OIL INTENSIVE MASQUE
REVITALIZE - REPAIR - RENEW
WHAT IT DOES
Cold-pressed marula oil thoroughly hydrates and dramatically smoothes and softens dry, coarse hair and adds fullness to fine, limp hair.
HOW IT WORKS
Time-release MarulaSpheres adhere to the hair shaft and break open every time you brush or touch your hair, releasing fresh bursts of marula throughout the day.
ADDED BONUS
Packed with powerful antioxidants, oleic acids, protein and vitamins, this replenishing protective formula delivers intense hydration, seals split ends, prevents damage and provides UV protection.
Color Protect Reconstructive Treatment
Color Protect® Reconstructive Treatment
REPAIRS AND PROTECTS
WHAT IT DOES
Repairs, conditions and hydrates color-treated hair, and helps prevent damage and split ends.
HOW IT WORKS
Sunflower extract shields hair from the sun, while conditioning extracts leave locks hydrated and shiny.
ADDED BONUS
Delivers an intense dose of UVA and UVB protection, so color lasts longer.
Keratin Intensive Treatment
Keratin Intensive Treatment®
DEEP HYDRATION AND PROTECTION
WHAT IT DOES
Weekly deep conditioner repairs and protects vulnerable hair, and delivers intense hydration and shine.
HOW IT WORKS
KeraTriplex® rebuilds and repairs to transform lackluster hair, while awapuhi extract replenishes every strand with intense moisture and shine.
ADDED BONUS
Instantly improves hair texture with noticeable results.